weeLove: The Power of Plant Nutrition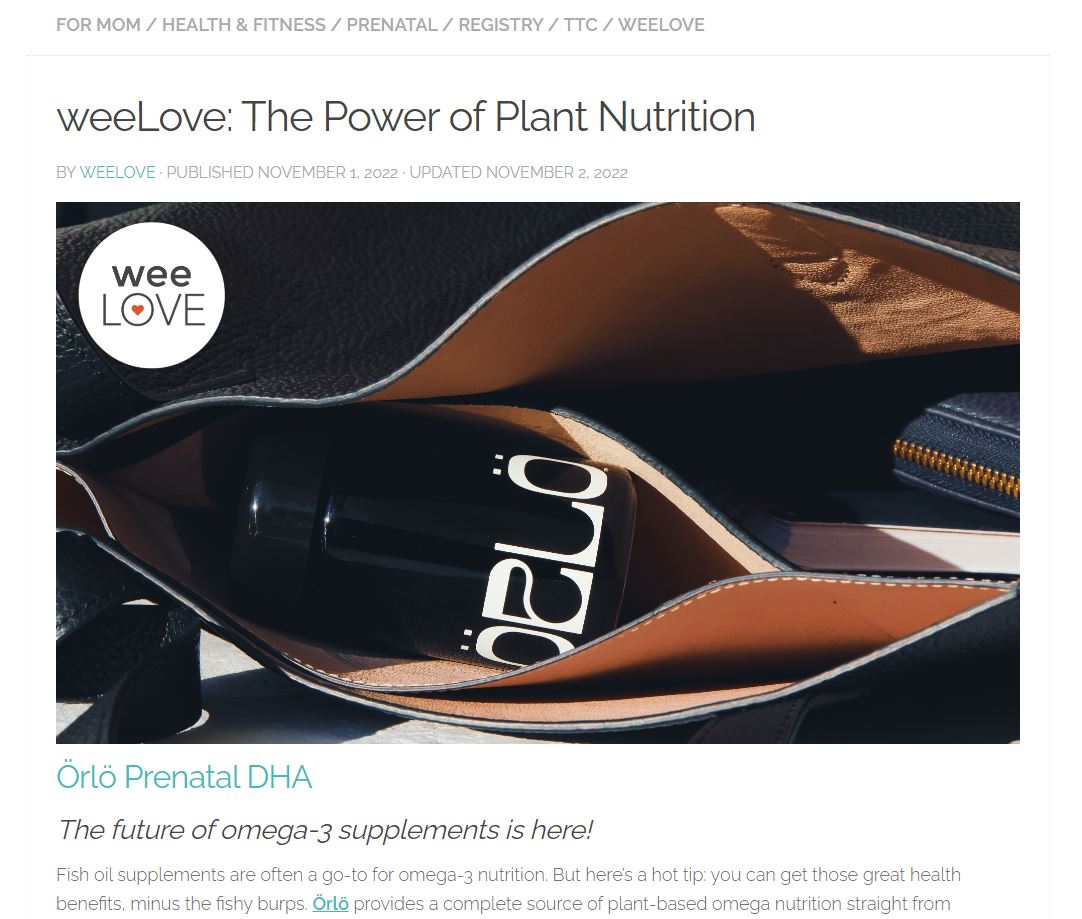 Örlö Prenatal DHA - The future of omega-3 supplements is here!
Fish oil supplements are often a go-to for omega-3 nutrition. But here's a hot tip: you can get those great health benefits, minus the fishy burps. Örlö provides a complete source of plant-based omega nutrition straight from algae (which is where fish actually get their nutrition!). Using a carbon-negative cultivation process, algae is grown sustainably in an aquaculture plant house in Iceland, with zero reliance on fish or the earth's natural resources. Better yet, growing algae inside eliminates contaminants and pesticides. Cool, huh?